Two new designs feature in April's The Knitter magazine, Issue 162.
The first is Danbury, the name given to my waistcoat design (Danbury is a village in Essex, UK, which gave it's name to a city in Connecticut, USA!).
The trend for slipovers is quite strong at the moment – and I do love them. I also have always had a fondness for knitted waistcoats. I remember owning a deep claret, finely handknitted one that I'm pretty sure I bought from a charity shop in the 1970s! The armhole rib had become baggy, but it was great for that very 1970s Annie Hall look. Below is a picture of me – posing for my modelling portfolio in the late 1970s (it didn't come to anything!) – and a still from the film Annie Hall, 1977 – directed by, and starring, Woody Allen – with Diane Keaton.
As with many of my favourite knit pieces, that waistcoat is long gone – probably discarded when the moths got at it! (nowadays I would reknit the armhole ribs, and darn any holes).
I was recently thinking how much I liked that 70s masculine/feminine look of Annie Hall, so designed this classic waistcoat to wear with baggy trousers over a slim-fitting shirt – with flat tennis shoes or brogues.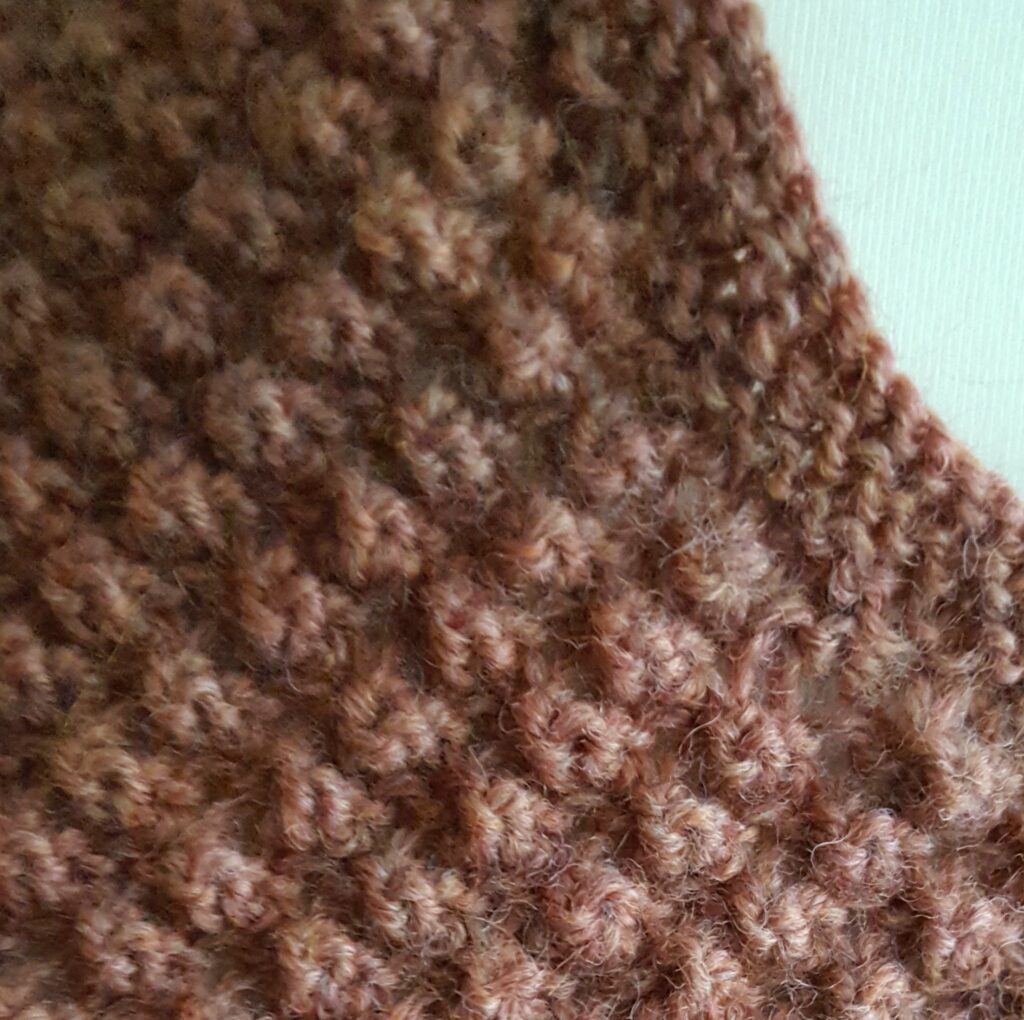 The belt at the back was going to have a buckle, but a tie added a feminine touch.
The yarn used from John Arbon – Yarnadelic – is really lovely. It shows off the texture of the bramble stitch, but also is great in a stocking stitch.