Two more of my designs have been published in the past couple of months.
The first design to appear was Fringe Festival, published in December in Issue 194 of Simply Knitting magazine. This is a sideways-knitted top with fringing at the hem and sleeves, using Rowan 4 ply cotton with Kidsilk Haze together.
I am happy with this simple design, which uses one of my favourite stitches – Roman Stripe – which consists of 7 rows of simple increases, decreases and garter stitch, but gives the impression of a much more complicated stitch! Fringing was very much evident in the Autumn/Winter catwalk collections and inspired this design, in which the fringing is knitted as part of each row.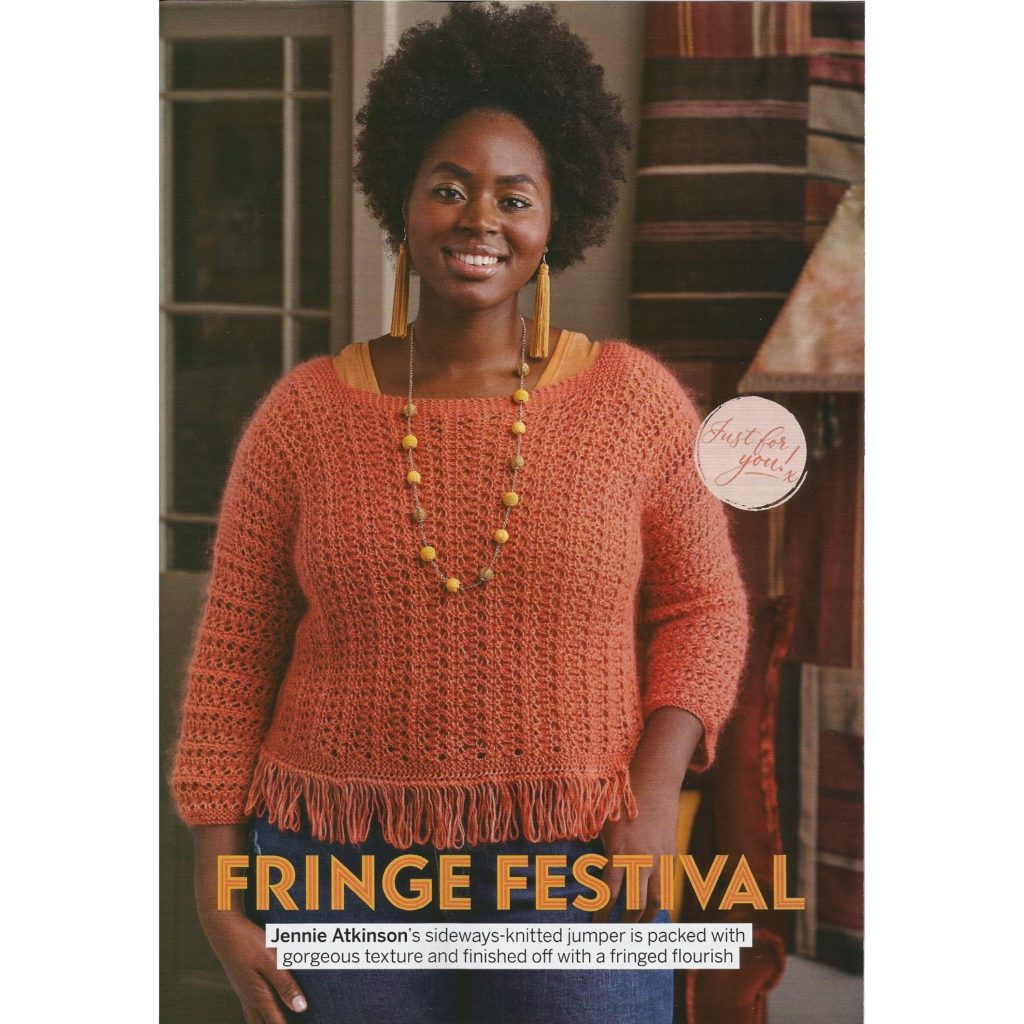 The second design to be published, in the January issue of The Knitter magazine, is again a simple idea – a short wrapover jacket in a ridged stocking stitch. I'm not sure what the Tierney title refers to, but the design has proved to be very popular on Ravelry!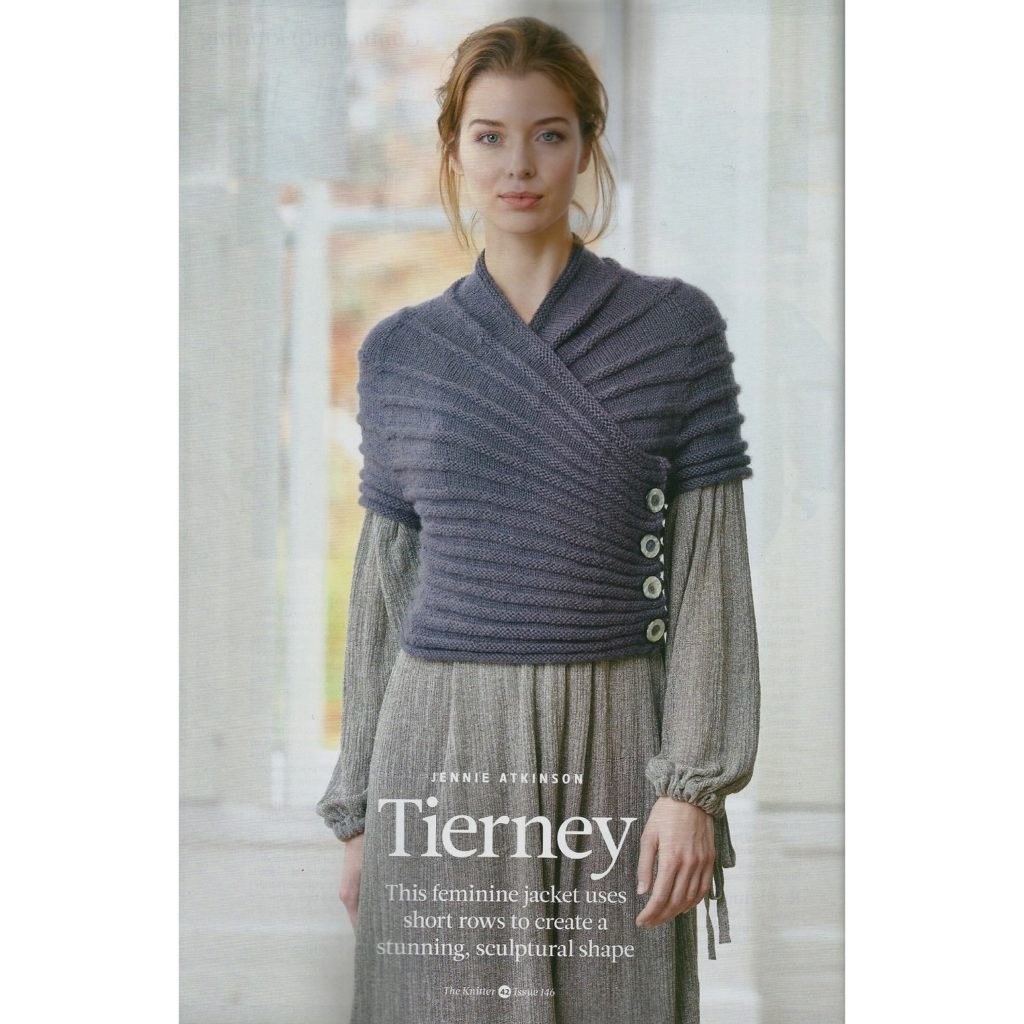 I can't recall what inspired this design – except I really like this simple stitch which reverses stocking stitch every few rows, and used with short-row shaping gives an interesting effect. The jacket is reminiscent of Victorian 'hug-me-tight' jackets, worn underneath coats and jackets as a neat way of keeping warm.
It took several re-knits before I was satisfied with the fit – it's often the case that simple designs are more difficult to get right!
I'm very pleased with the result – and the positive feedback – and I will be selling both patterns individually later this year.