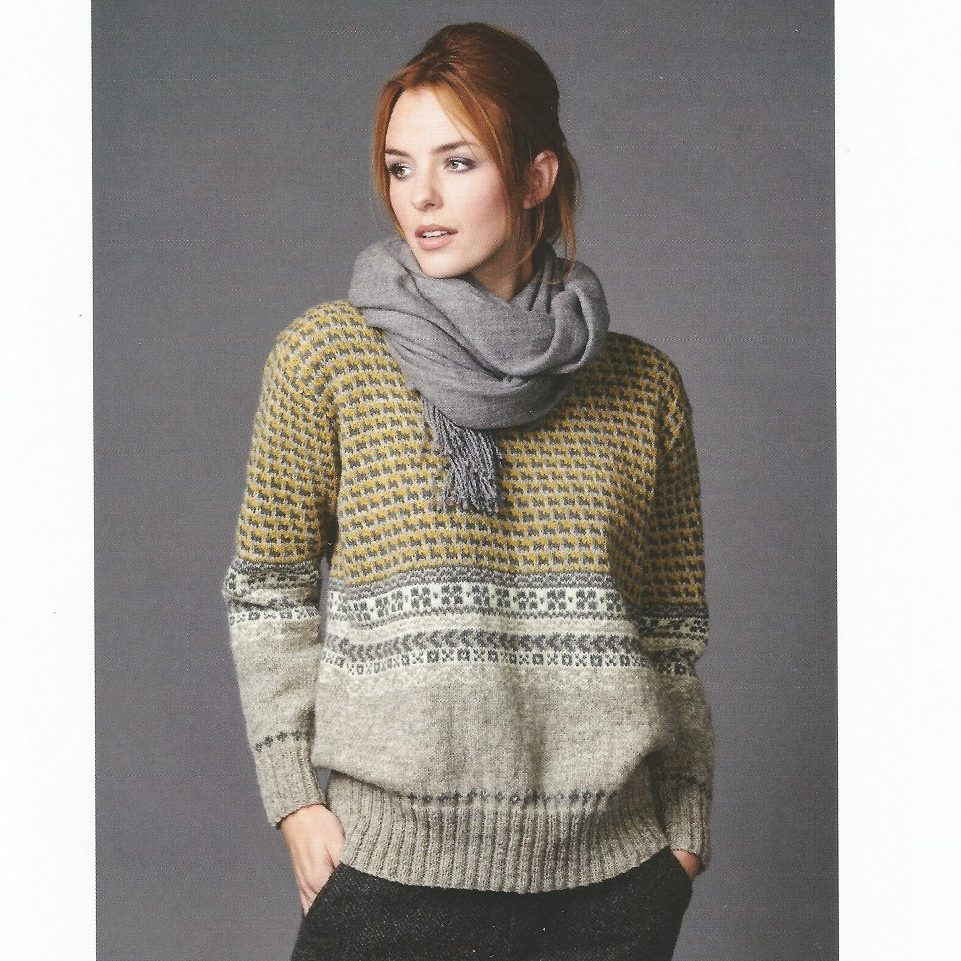 As mentioned in previous posts, when a design appears in The Knitter magazine, they provide a name for the design. This is great as it saves me the headache of coming up with something, and differentiates each design. I've then researched the name and written about my findings here, thereby discovering some interesting new facts!
However, for the January Issue 132 they have given my design the name Cartwright and I'm not sure what it relates to!
Usually, the name is part of a theme which is carried through the other designs in the same issue, but I've had a quick Google and can't find the relationship.
This design was actually inspired by looking at classic British textiles – tweed and fair-isle. I'm really pleased with the contrast between the 3-coloured tweed (which is actually a simple slip-stitch pattern) and the monochrome fair-isle.
The jumper also incorporates a finish that I've long admired, but haven't used much – the English tailored shoulder, which I've noticed is often used in machine-made knitwear. The seam is set slightly to the back of the garment, and avoids a bulky shoulder seam sitting right on the shoulder, and also allows the back of the garment to fall in a more pleasing way.