It's nearly a year since Rowan approached me about designing for a new collaboration with Swarovski crystals. The designs were finished before Christmas 2014 and the samples were ready for their launch to the retail trade at the H&H show in Cologne in March 2015. Now finally the pattern booklets and crystal packages have been launched to the public and will be shown for the first time at the Knitting and Stitching Show at Alexandra Palace this week.
I will be at the show on the Coats Crafts stand, demonstrating the techniques for knitting with beads that are used in the booklets.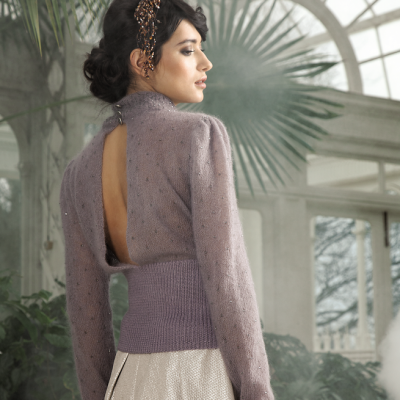 This is my favourite design, using Kidsilk Haze, Rowan Finest and 4mm Swarovski crystals.
Here are a couple more items
from the booklets –